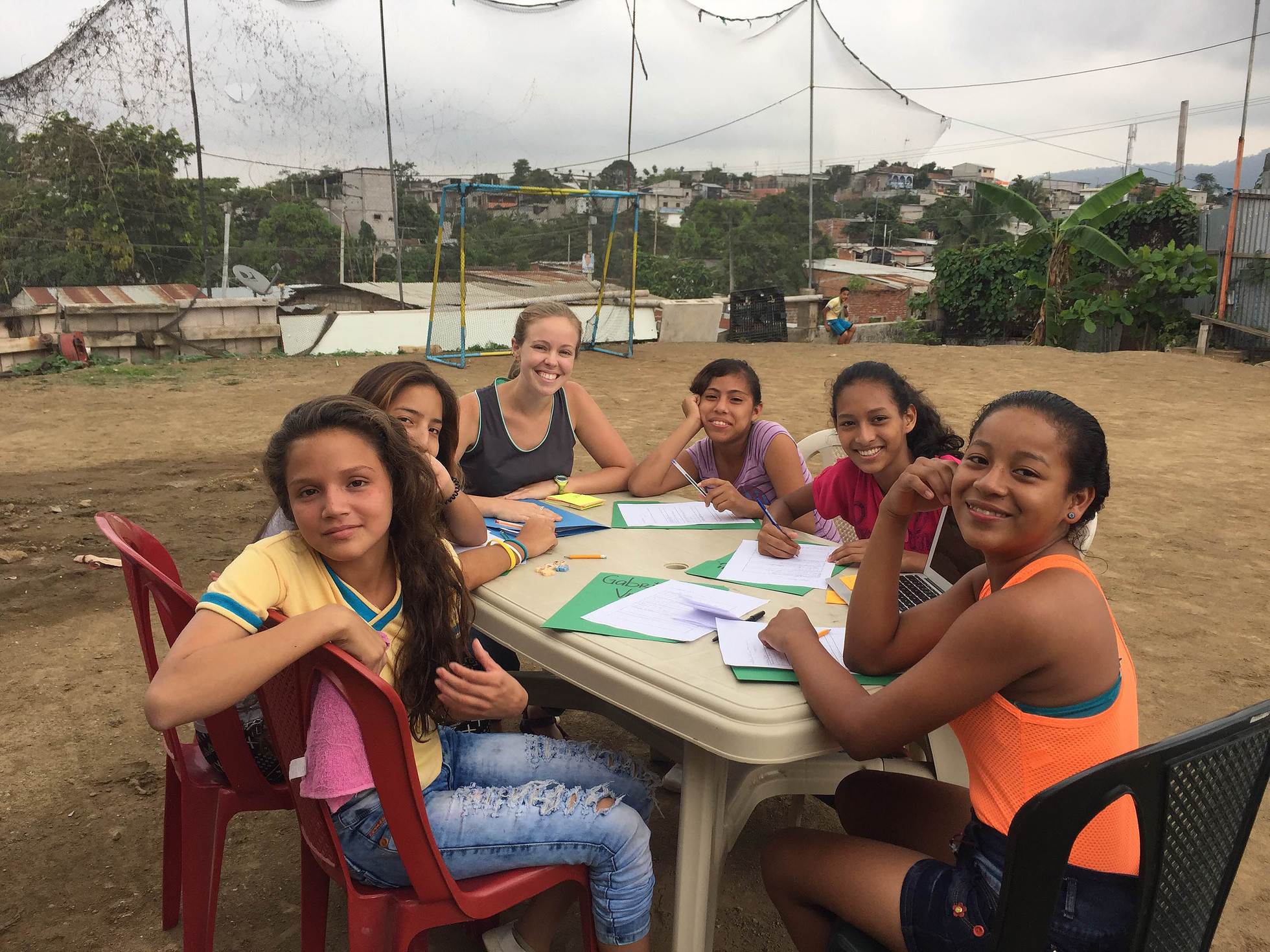 Our Programs
The Starfish Foundation coordinates three main programs in Flor de Bastión, Guayaquil: scholarship, tutoring, and leadership development for students ages 11 to 18.
Scholarship
The Starfish Foundation distributes scholarships in the form of all books, uniforms and materials required by the school. Students earn their scholarship based on participation in our tutoring program, motivation to study, and economic need. In order to remain in the scholarship program, all students attend monthly meetings, regularly present their grades, and participate in all other Starfish events and activities.
Tutoring
The tutoring program aims to empower the students to succeed in school, giving each student a safe space to complete their homework each day. All scholarship students participate in tutoring. Other students from the neighborhood also are invited to participate in tutoring to receive academic help and have the chance to earn a scholarship for the following year.
Leadership Development
All of our students, to demonstrate their commitment to their studies as well as their social commitment to their community, participate in community service and leadership development workshops. These activities include volunteering at local shelters, cleaning up the community, helping fellow students, and participating in and leading teamwork and leadership activities. Through support and empowerment, our scholars will become the future leaders of their communities.
Our Values
Starfish fosters a community of life-long learning through determination and excellence.
Community
We work together to create a community focused on shared values and experiences. The Starfish family encompasses students, families, volunteers, staff, donors and supporters. We strive to make decisions for the best of the entire community, serving each other by spending time together, fostering positive relationships, and encouraging others in the community to reach their fullest potential.
Life-Long Learning
We value continued education. Learning occurs inside and outside the classroom. We encourage the Starfish family to seek knowledge in academics, social justice and personal development.
Determination
We value determination. Our students are determined to overcome life's challenges with positivity and strength, and the rest of the Starfish community follows that example. We accompany each other through these challenges, pressing on with the hope of a better situation in the end.
Excellence
We value excellence. The Starfish family aims for success in all aspects of life: our students' achievement of their goals, honesty and integrity from families and employees, and the highest measure of transparency for donors. We respect each other and the global community in all our actions.